This example utilises the new options available in OPNsense 23.1 to setup a site to site tunnel in routed mode between two OPNsense machines using a pre shared key.
The schema below describes the situation we are implementing. Two networks (A,B) and a transit network (10.10.1.0/24) to peer both firewalls. We will create a tunnel network using 192.168.123.1 [A] and 192.168.123.2 [B].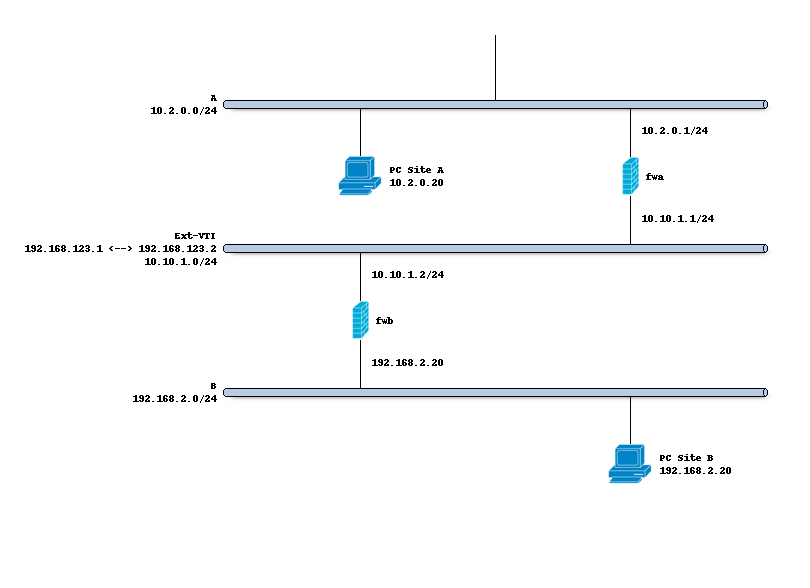 In order to setup a simple (and common) IPsec connection, we go to VPN->IPsec->Connections and add a new entry.
Now can check if the tunnel is active on both side using the status overview in VPN->IPsec->Status Overview
With the tunnel active, all that remains is to accept traffic on this tunnel using the Firewall->Rules->IPsec menu option.