This example utilises the new options available in OPNsense 23.1 to setup a site to site tunnel in policy mode between two OPNsense machines using key pairs.
The schema below describes the situation we are implementing. Two networks (A,B) and a transit network (10.10.1.0/24) to peer both firewalls.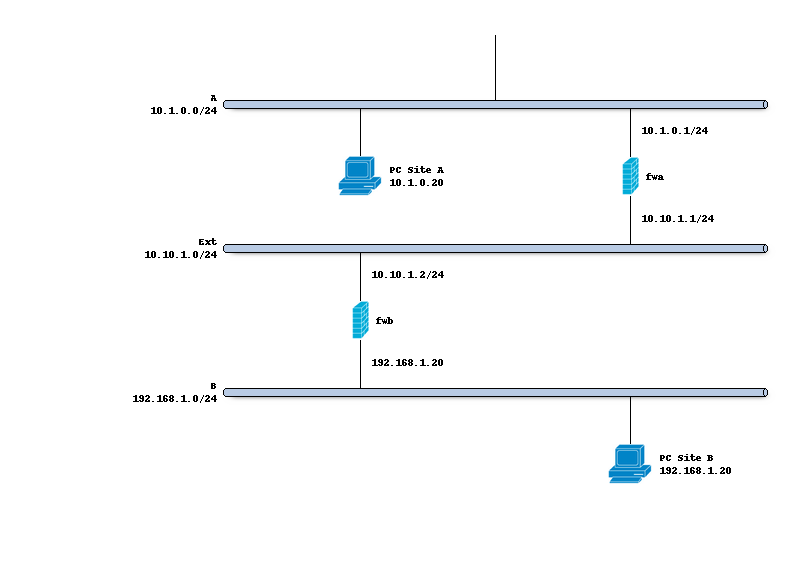 Since our policy based setup doesn't require interfaces, gateways and routes, we only need to make sure the IPsec module is enabled on the Connections tab and Key pairs are registered for both hosts.
In order to setup a simple (and common) IPsec connection, we go to VPN->IPsec->Connections and add a new entry.
Now can check if the tunnel is active on both side using the status overview in VPN->IPsec->Status Overview
With the tunnel active, all that remains is to accept traffic on this tunnel using the Firewall->Rules->IPsec menu option.