Here you can see the configuration options for all compatible VPN types. We assume that you are familiar with adding a new VPN connection.
The tests were done with Windows 7 and 10.
All screenshot were taken from Network and Sharing Center ‣ Change adapter settings.
Since Windows 7 also supports IKEv2 we need to install your Root Certificate Authority. Hit the Windows Start button and type mmc in search box. Go to File ‣ Add/Remove Snap-In. Choose Certificates ‣ Add ‣ Computer account. Open Certificate and navigate to Trusted Root Certificate Authorities, right click, All taks and import. Select the Root CA and install.
If you are using client certificates for authentication (e.g EAP-TLS) use a PKCS12/PFX and install it under Personal instead of Trusted Root Certificate Authorities. All included certificates will be installed in the correct folders.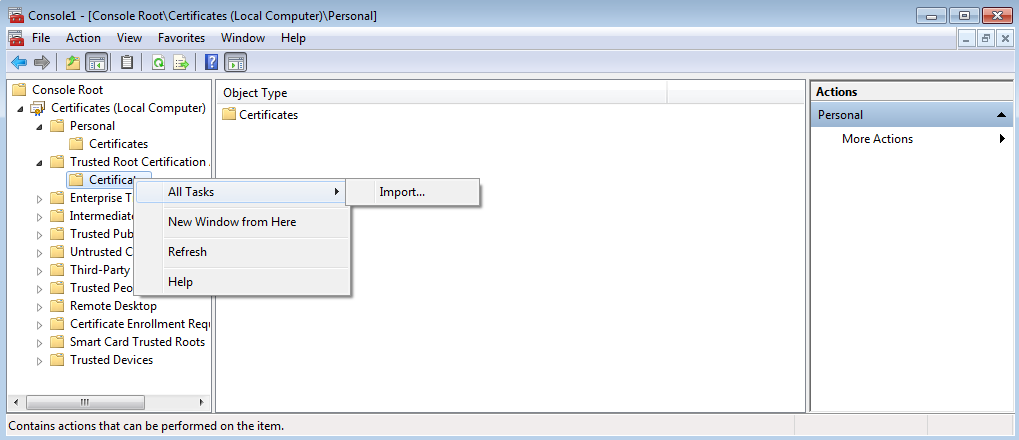 Add a new VPN connection via Network and Sharing Center and choose as Internet Address the correct FQDN. This is imporatant when using certificates since the FQDN of your connection and the one in the certificate has to match! Then set a Username and Password and leave Domain emtpy.
Via Network and Sharing Center go to Change adapter settings and open the properties of your newly created adapter. Check that the FQDN is correct: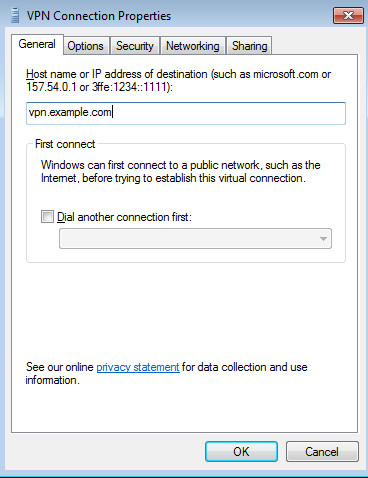 On tab Networking in IPv4 configuration under Advanced is the option Use defaut gateway on remote network. If this option is enabled, all traffic will be sent through the VPN (if IPsec SA matches). When unchecked, you have to set specific routes sent via VPN.